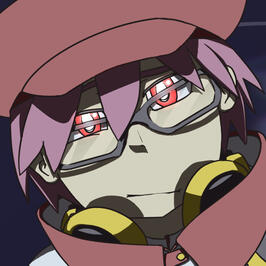 Redler Red7
Creative person for hire
Art ● Music ● Writing
---
Art Commissions
Status: OPEN
---
How to Commission Me?
If you are interested in commissioning me, please contact me via E-mail ([email protected]), or through DMs on Twitter (@redlerred7), Tumblr (redlerred7.tumblr.com), or Discord (@redlerred7). When contacting me, please clearly state that you wish to commission me and what you'd like me to draw. I will reply to negotiate terms. If we are both in agreement, then I will request your payment information. Currently, the only payment method I can accept is via PayPal.I require either full payment upfront or a 50% downpayment before accepting a commission.
What I will draw:
What I will not draw:
Celebrities and Public Figures

Animals (negotiable)

Fetish art involving pee, puke, and similar bodily excrements

Fetish art involving people or body parts becoming drastically larger or smaller

Vore
These lists are not comprehensive. I reserve the right to accept or decline commissions depicting subjects not on these lists
What Happens After I Accept Your Commission?
Once I have accepted your commission, I will request you send any reference material that would help me visualize what you'd like me to draw. (e.g. photos, character design sheets, text descriptions)Once I begin drawing, I will send you work-in-progress sketches to look over. If you are unhappy with the current sketch and wish to make changes, please tell me as soon as possible. The closer the art piece is to being finished, the longer it will take to make changes. I will do a maximum of 3 major changes before I begin charging extra—up to 50% per change at my discretion.It will take me anywhere between one (1) and seven (7) days to finish your commission, depending on the complexity of the artwork and how many changes have been requested.After I finish your commission, I will send you the finished work as well as the project file. You may use the work for anything as long as I'm credited as the artist and you don't remove my signature.
Solo-shot
Drawing of one character.● Bust/head shots may not have detailed backgrounds
● Black and white counts as a flat-colored commission.
Group Shot
Drawing with at least two characters in the same shot, presumably interacting with each other.● Every additional character after the first two costs an extra +$30.00 per character.
● Black and white counts as a flat-colored commission.
Extras/Miscellaneous
Extra pricing options in addition to the tiers mentioned above● Alts and variations (e.g. different outfits, slightly different poses) cost +20% per variation. Minimum +$5.00
● Close-up shots of any fine details cost +$1.00~5.00 per close-up. Price depends on complexity● Armor, guns, mechas, and vehicles cost +10~30%. Price depends on complexity. Minimum +$5.00
● NSFW costs +30~50%. Price depends on complexity. Minimum +$15.00. (Simple nudity is cheaper, explicit sex and kinks are more expensive)
Miscellaneous TiersChibi Art
● Sketchy Chibi $10.00
● Colored Chibi $20.00Backgrounds-only
● Abstract pattern $5.00
● Painted sky $10.00
● Rough area sketch $15.00
● Colored area sketch $25.00
● Rendered background $30.00~50.00. Price depends on complexity.
***Other Art Examples
***
---